When we talk about online streaming, there are many terms we come across, IPTV being one of them.
Internet Protocol Television as often called IPTV, as the name implies, provides television services over the internet, Video-on-demand, live TV, and, most importantly, time-shifted media, which allows you to record live TV streaming and watch it later.
Any IPTV service's main selling point is the amount of content it offers and the price it charges. The content is usually more than any cable TV service and is also more affordable. The majority of IPTV services offer content from all over the world, including live television and video-on-demand. A standalone app is available for the majority of IPTV services.
All you need is a working, stable Internet Connection and a device that is capable of playing media, and a subscription from a good IPTV Service and you're good to go.
Today, We'll be talking about one of the good IPTV services – AirTV IPTV.
AirTV IPTV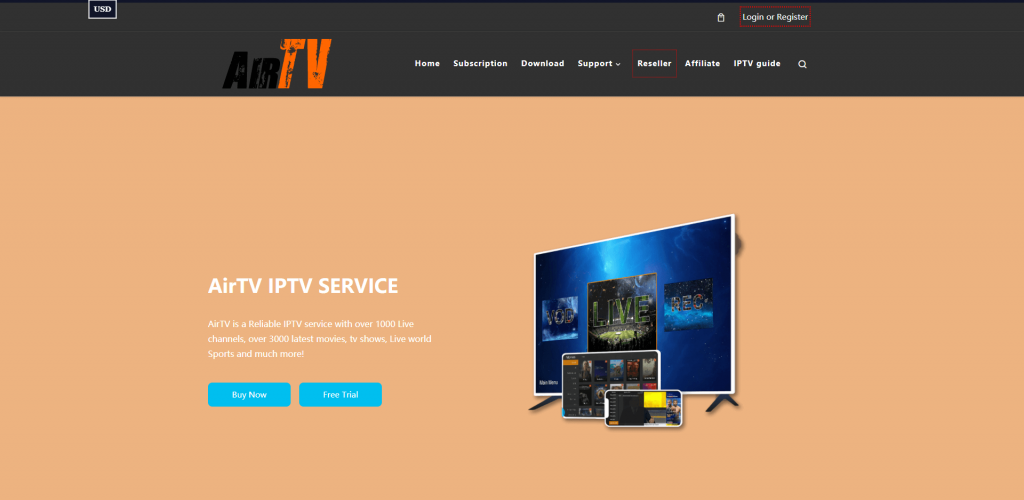 AirTV IPTV is a subscription-based IPTV service that requires no setup fees and can be activated quickly. Despite being based in the United Kingdom, there are not many channels, about 1000+, but mainly for Europe, UK, Ireland, AUS, Germany, Greece…
AirTV IPTV provides high-quality service and supports almost all kinds of platforms out there. It can be easily set up on Android devices, as well as streaming devices like Amazon FireStick, Android TV, and more.
Furthermore, They do offer a video-on-demand feature. Thus, viewers do not have to go to other platforms in order to view their favorite Movies and TV Series.
It is without a doubt, AirTV IPTV is one of the industry's most dependable and consistent IPTV providers, consistently providing their service since 2015.
Compatibility with Devices
Almost every device is compatible with AirTV IPTV. They have their own standalone app to provide their customers with a smooth, buffer-free, and flawless service.
Here are some of the devices compatible with AirTV IPTV:
| | | |
| --- | --- | --- |
| Android devices | TV Box | Fire TV / Fire Stick |
| Samsung Phone | Formuler Android OTT | NVIDIA SHIELD Box / Shield TV |
| Smart TV (Android OS) | Android Tablet | Enimga2 DVB Box |
Download and Installing the 'AirTV' App is fairly straightforward. You don't need any technical knowledge; you can read tutorials on installation on their website.
Here's the tutorial video I found
TV Channels
AirTV IPTV currently offers more than 1000 Channels mainly focused on the UK and Europe Continent.
While the channel list on AirTV may not be as extensive as that of other IPTV services, I found that most of the channels are fully functional and I did not experience any buffering or fluctuation while streaming, whereas some IPTV services struggle to provide consistent uptime on different channels, which is not the case with AirTV IPTV.
The service gives you access to the standard English language channels from the UK and Europe while there are also a lot of international channels available as well from countries like the USA, Russia, Turkey, Arabia, India, Pakistan, and more.
The service has a wide array of English channels, which makes it the best choice if you are looking for UK channels. Especially, If you're an English Premier League fan, AirTV is a gem for you. They also have Nova Sports 1-4, and OTE Sports available to worldwide users except Greece & Cyprus.
VODs – Movies & TV Series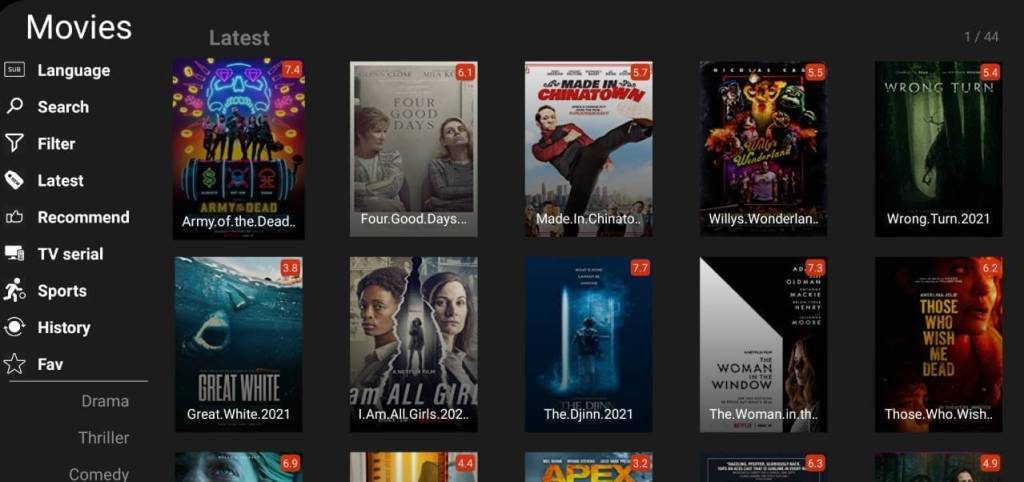 They offer over 3000 latest Movies and TV Series with all the categories for you to pick from.
I'm very impressed by their Video On Demand Service. They Provide all exclusive Movies and Series right away. The new Zack Snyder's Movie "Army of the Dead" which was just released yesterday is already on AirTV. Can you believe that?
Live Sports, PPV & Sports Replay
If you pay to watch Pay Per View events, this is a lot of cost for you. The AirTV app now allows you to watch all UFC main events and PL matches. There is no additional charge for watching these events.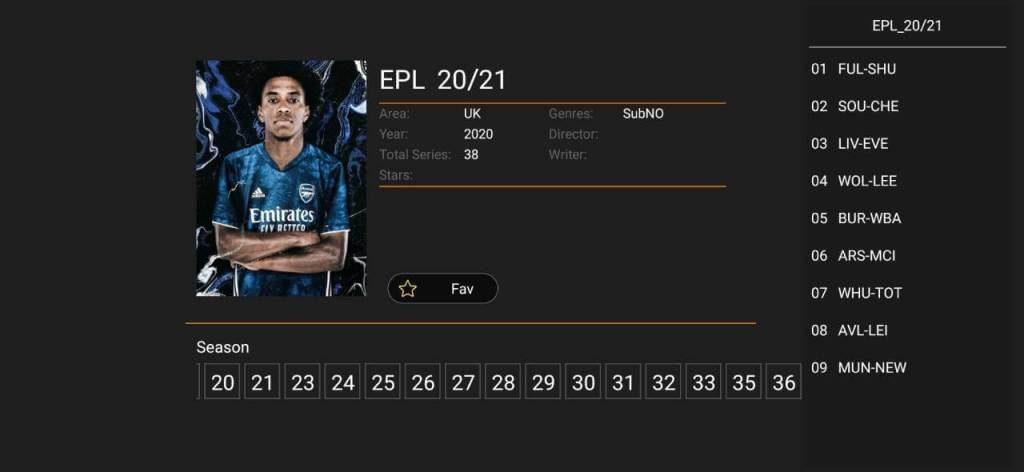 If you want, You can binge-watch all of the matches of the current Premier League season (I mean no one does that but it's still cool). You can catch up on any previous matches you may have missed.
EPG (Electronic Programming Guide)
The EPG (Electronic Program Guide) is an online TV guide that serves the same purpose. You can quickly see a list of television networks and their respective show, sports, and movie timeslots. You'll see show names, dates, and descriptions, and you can click on a TV show's name to start watching it online.
AirTV provides EPG for Local TV and premium channels, as well as sports and channels for most of the United Kingdom, the United States, Germany, and other countries, which are all listed in the EPG. You can see what's playing now or later, just like a TV guide.
User Interface
The User Interface isn't my favorite aspect of the app. There are no compromises in terms of functionality and features, but there isn't much in terms of modern design and animations. The loading screen, in my opinion, is rudimentary and could be improved.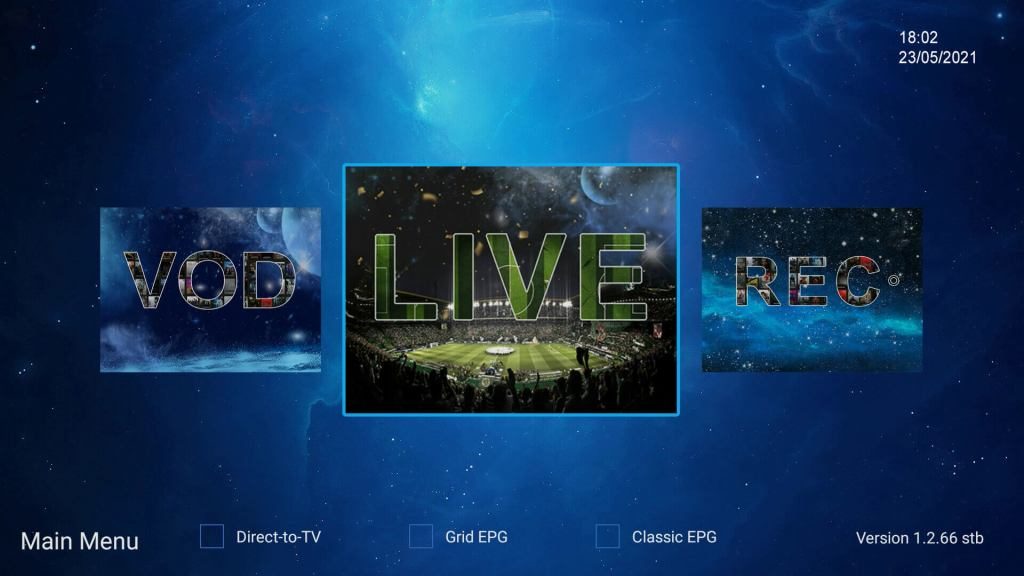 The home UI is pretty straightforward, There are three options for you to choose from Live TV Channels, VODs, and Recorded media. Despite the Home and Loading Screen, The UI in Live TV Channels and VODs is pretty cool. The design is very functional and easy to use.
Also, I don't know if there's a problem with my device but the App crashed a couple of times during my test period.
Plans and Packages
They have two different packages that you can subscribe to, and each package offers different features. They are AirTV and AirTV Extra.
Features
AirTV
AirTV Extra
3days Free Trial
√
√
FAV & EPG
√
√
1000+ Live Channels
√
√
3000+ VOD
√
√
PPV
√
√
All Android Device
√
√
VOD with Valued Sport

×

√

Cloud PVR

×

√

7 Days Catch-Up

×

√

Family Package
2nd/3rd/4th device cheaper

×

√
Core Features of AirTV Extra:
Catch Up: AirTV Extra provides you with the 7-day catch-up (playback function for 200+ Valued & Important channels). You can enjoy your favorite Sports and TV Shows whenever you want with ease.
Cloud PVR: AirTV Extra Package with Cloud PVR Function (Record Function, Saving in the cloud forever), If you want to record your favorite TV shows, movies, and live sporting events, cloud DVR is an important feature to consider when choosing a live TV streaming service.
Family Package: AirTV Extra supports family packages, You can purchase a cheaper Sub Device code to use on the family's second or third device. AirTV Extra can be used as a Multi-Room/Multi-Device IPTV, allowing you to save money and have more family fun!
If you're just a regular guy who every so often watches TV channels and sports, you should stick to the 'AirTV' option. If you're the type of person who doesn't want to miss any of your favorite TV programs or sporting events and got a family with many numbers, 'AirTV Extra' is the way to go.
Pricing
| | | | | |
| --- | --- | --- | --- | --- |
| Package | 1 Month | 3 Months | 6 Months | 1 Year |
| AirTV | $19.99 | $49.99 | $79.99 | $139.99 |
| AirTV Extra | $32.99 | $79.99 | $129.99 | $199.99 |
With regard to the quality and dependability of the service, the prices are unquestionably reasonable. Each package includes over 1000 high-definition channels with all the other features like PPV Events, Recording, and many more.
Free Trial
AirTV offers a free IPTV trial for a three-day period during which customers can evaluate the service to see if it meets their needs.
I highly recommend all users try the service before purchasing a subscription.
Payment Methods
As of now, AirTV only accepts payment via VISA and Mastercard on their website.
You can contact them via email if you require any other payment gateway.
Customer Support
AirTV currently provides supports through the contact form on their website or email.
Pros
3 Days free trial
Simple to use EPG
Sporting PPV Events
No Buffering and Freezing
Stand-alone Android application
Wide range of device compatibility
Plus package with 7 days catch up and PVR
Cons
Not many channels as compared to other IPTVs
Each package only support one connection
There are not many US channels.
Conclusion:
AirTV, a UK-Premium IPTV, is inarguably one of the best services available in the provided location, with a good range of high-quality channels from the UK and Europe with consistent service, and a robust EPG experience.
There are some ups and downs, which are to be expected in the IPTV world, but it is still one of the most reliable services available. So, if you want to save some money while getting a dependable service, give it a shot.